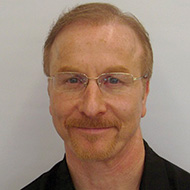 Bill Anderson
Licensed Sales Representative
About me:
Resident of Nevada County for 14 yrs
Graduate of Rochester Institute of Technology
Certified to sell UnitedHealthcare® Medicare Products for 9 years
Currently serving more than 1200 local members
Bill's information
OFFICE ADDRESS:
10880 Woodchuck Court
Penn Valley, CA 95946
I'm here to help
When it comes to Medicare-related plans, one size does not fit all. From plans that help cover out-of-pocket costs to comprehensive plans that include additional benefits, you're sure to find an option that fits your health care needs and your budget. I'm here to help you find a plan whether it's in person, online or over the phone.
---
Join me at an upcoming neighborhood meeting to learn more about your Medicare-related plan options.
UPCOMING MEETINGS:
Roseville, CA
8/26/2019 10 AM 11 AM
Sutter Rehab Institute
6 Medical Center Drive
Roseville, CA, 95661
View Directions
Davis, CA
8/27/2019 10 AM 11 AM
Unable to attend a meeting or stop by a retail kiosk location?
Call me directly to set up a time for an in-person session.
530-432-7988
Frequently Asked Questions
Q: Why should I choose UnitedHealthcare?
A: At UnitedHealthcare we listen to your needs and offer you many different plans to choose from. Because feeling good about your health starts with feeling good about your health care coverage.
Q: Can I bring a friend, neighbor or relative to a neighborhood meeting?
A: Yes. You are encouraged to bring a friend, neighbor or relative to neighborhood meetings. If you are bringing additional guests, please RSVP as space is limited.
Q: How long does a neighborhood meeting last?
A: The duration of a neighborhood meeting can vary by location, attendance and time of year. A typical neighborhood meeting may include a 45-minute presentation completed by a licensed sales agent and a 15-minute question-and- answer session.
Q: Will food be served at neighborhood meetings?
A: Refreshments may be served dependent on the location. Some locations may provide a light snack and/or refreshments.
Q: When can I enroll in a Medicare Advantage or Prescription Drug plan?
A: There are two basic times to enroll. Open Enrollment Period (OEP) runs from October 15 through December 7. Some individuals may qualify for a Special Election Period (SEP), where they can enroll throughout the year. Reasons for qualifying for a SEP include:
You become eligible due to age or disability
You recently moved to a new service area
You qualify for extra help with your prescription drugs
You are on Medicare and Medicaid
Q: What happens if I request a consultation?
A: You will be given the opportunity to learn about your Medicare plan options through face-to-face interaction with a UnitedHealthcare Medicare Solutions licensed sales agent. During these meetings you can explore your options and receive advice from a local agent who can help you enroll in the plan that may best meet your needs.